When I was designing the boys' nursery I was contemplating integrating an antique snare drum table next to the glider.  I love the playful sense of patina it brings to a child-focused space, such as this nursery sourced from Pinterest.
I spotted a very handsome drum at one of the many antique shops outside of Stratford while on our geriatric babymoon but didn't take it home because it was too wide. It turns out I wasn't the only one who loved antique drums because Restoration Hardware Baby and Child offers two British 19th Century drum pieces that are totally charming.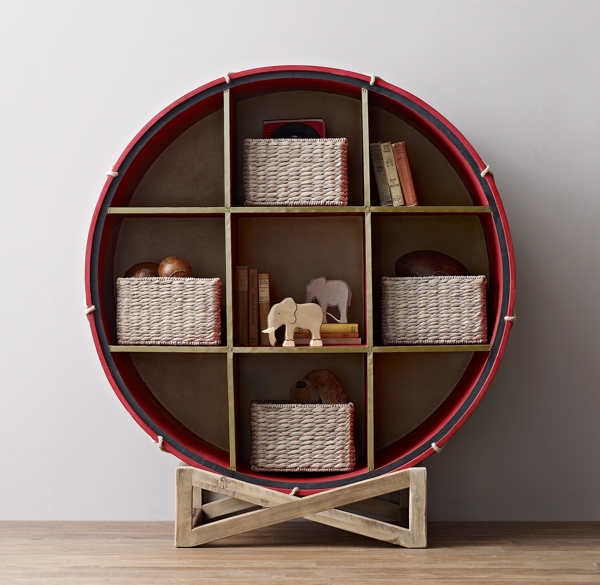 This large bookcase version for $1,599 is an unexpected take on the motif and offers up great storage for keepsakes, books and more. I love the pop of red – very traditional!
PS- A drum table doesn't just have to be for kids spaces. Look how sophisticated it looks acting as a bar in this image from Cottages & Garden's article on Katie Couric's Hamptons home.