There were some serious stunners hitting this year's Golden Globes red carpet.
First prize goes to Drew Barrymore who donned an ethereal Atelier Versace creation to accept her award for the fabulous Grey Gardens. The sea urchin-esque shoulder and simple elegant hair and make up was breathtaking!
Also drop-dead in a stunning nude sparkling Versace, was Jennifer Garner. Could she be anymore perfect?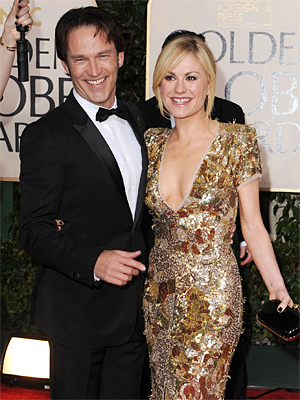 Anna Paquin looked dazzling in a gold sequined Stella McCartney that was super glam with a little rock'n'roll thrown in.
Cameron Diaz was ravishing in red Alexander McQueen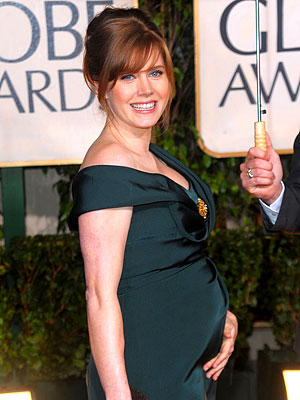 Prettiest prego award goes to the shiny happy Amy Adams who wore a lovely peacock Carolina Herrera
There were plenty of violet vamps that made me want to break out a big tub of purple paint and jump right in. (left to right: Jan Krakowski in Jay Mendel, Sandra Bullock in Bottega Veneta, Rose Byrne in Lanvin)
I have to show some special love for the glee girls who looked beautiful and got to celebrate a win for best comedy to boot! Lea Michele looked so sophisticated in Oscar de la Renta and Dianna Agron seemed to float on air in Reem Acra
Lastly, Anna Kendrick looked like a mini wedding cake  in Marchesa (and I mean that in a good way!)
(photos via in style and celebrity gossip)