I loved when Mattell reissued the iconic original Barbie from 1959 in my early teen years. It was perfectly retro and boy were her striped swimsuit, crimson lips and winged eyeliner ever glam!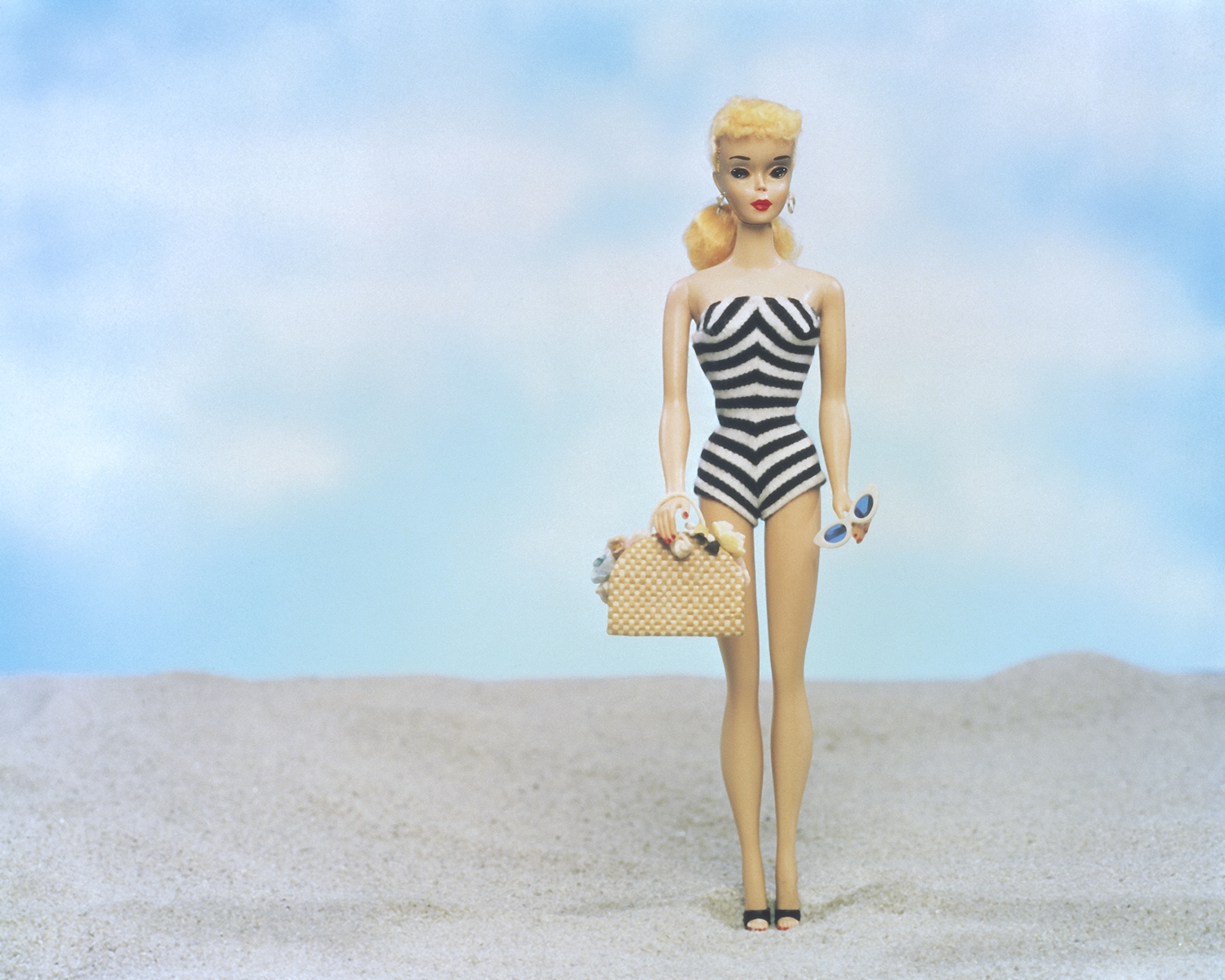 Now a crop of designers and companies are releasing their own limited products or pieces celebrating Miss B's 50th anniversary, including Stila with their Stila Loves Barbie Paint Cans for $40 each. Chock full of products needed to recreate the specific Barbie's iconic look, the tins also include a history of the Barbie doll over the last five decades. (pretty good deal!)
I am totally tinkering with the idea of picking up my own1959 #1 Ponytail Doll, even though I already have my share of liners and even blue shadows.