Take it from  Madge  in this 2005 Versace ad :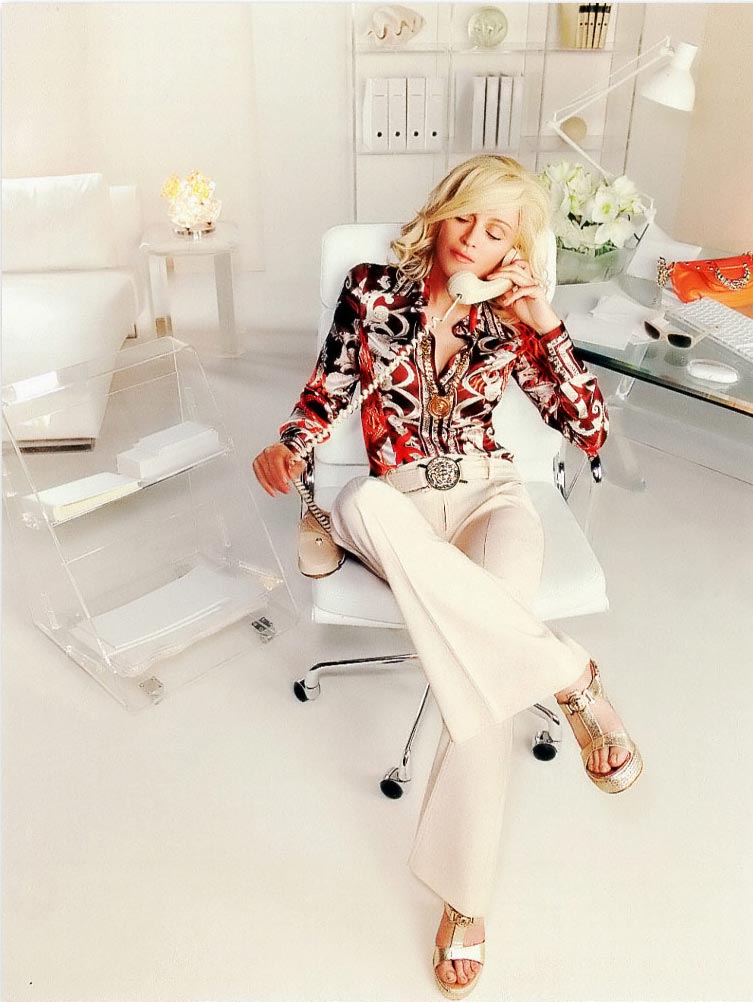 You want some lucite and acrylic furniture in your home. In huge doses it borders on tacky, but in the right context, adding a touch of the hard clear stuff is a great way to add some retro playfulness to your design scheme.
Lucite and acrylic are especially great for small spaces as they don't take up a lot of visual room. The clear pieces dissolve into the atmosphere, allowing you to focus on other design elements in the room. The unobstructed view gives the impression of openness while still providing function and style.
Here are my own clear picks:
Aaron R Thomas Boutique Ottoman, $1,250.00
Crenelle Lucite Desk by Craig Van Den Brulle
Helena Rubenstein Chair, $3,200
Aaron R Thomas Acrylic Nesting Tables, $385.00
Charles Ghost Counter Stool, $253.00 - $280.00
Lucite Vanity Chair in Platinum Fabric ca. 1955, $2,200
Karim Rashid Magino Side Table, $473 
Jordan Capella Side Table, $1,110
(Madonna ad via Apartment Therapy and Zebra carpet and buddha ottoman photos via Desire to Inspire)