Still at a loss  for what to dress up tonight? Here are some adorable costumes for couples that are great stand-by's:
Boys, race for ownership papers or look up Danny Zucko in the yellow pages by donning leather jackets, tight jeans and slicked pompadours.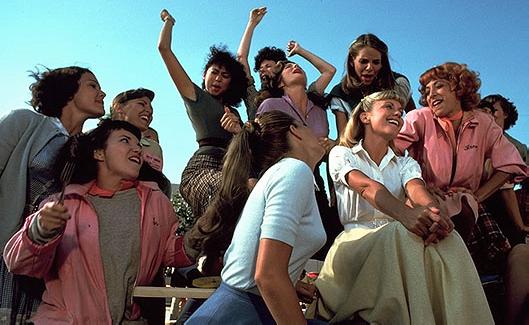 Girls, be as bad ass as you can be by drinking twinkies with a dessert wine and worrying over false pregnancies in pink jackets, black leotards and black leggings with cat-eye sunglasses.
Pick up these costumes and Grease is the word!
Pink Ladies Satin Jacket and Scarf, $29.99 and T-Bird Danny Adult Men's Costume, $59.99
If you're more gamer than Grease, go Nintendo styles and be Mario and Princess Peach!
Trust the fungus and channel the most famous plumber and then go frou-frou in pink petticoats as Peach!
Super Mario Costume, $49.99 and Leg Avenue Three Piece Pink Princess Dress Costume, $50.99